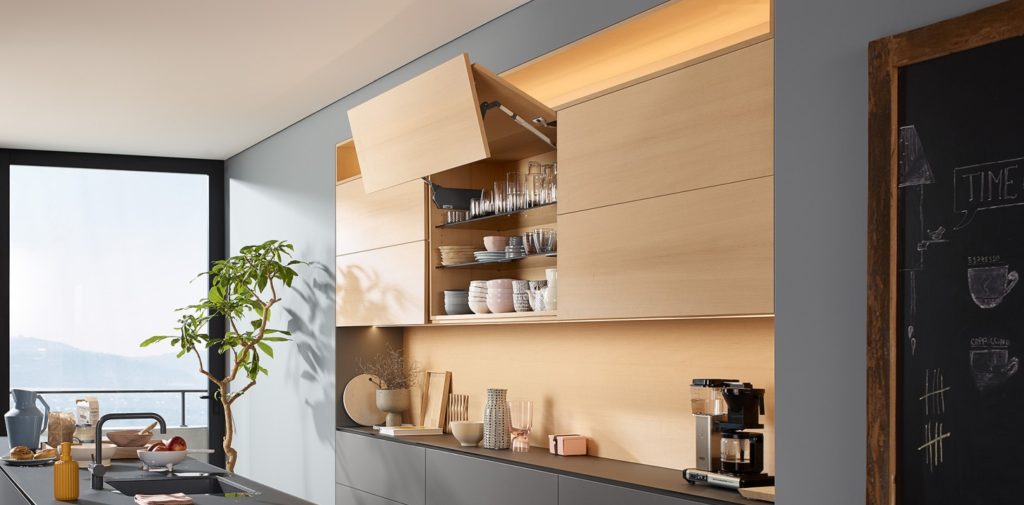 The folding flip-up compass AVENTOS HF is the hardware system for the central and tall top cabinet. Even large doors gain a lot of freedom of movement in this way and can remain open while cooking.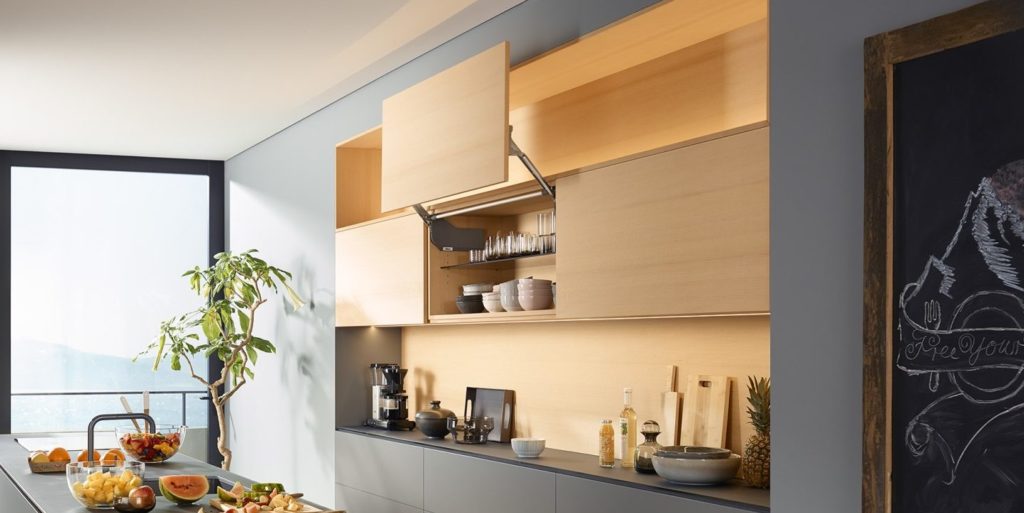 Small one-piece fronts move all the way up. This makes AVENTOS HL be an optimal solution for tall kitchen cabinets and raised cabinets with fronts above. The door extends completely out of the movement area and can therefore remain open while cooking.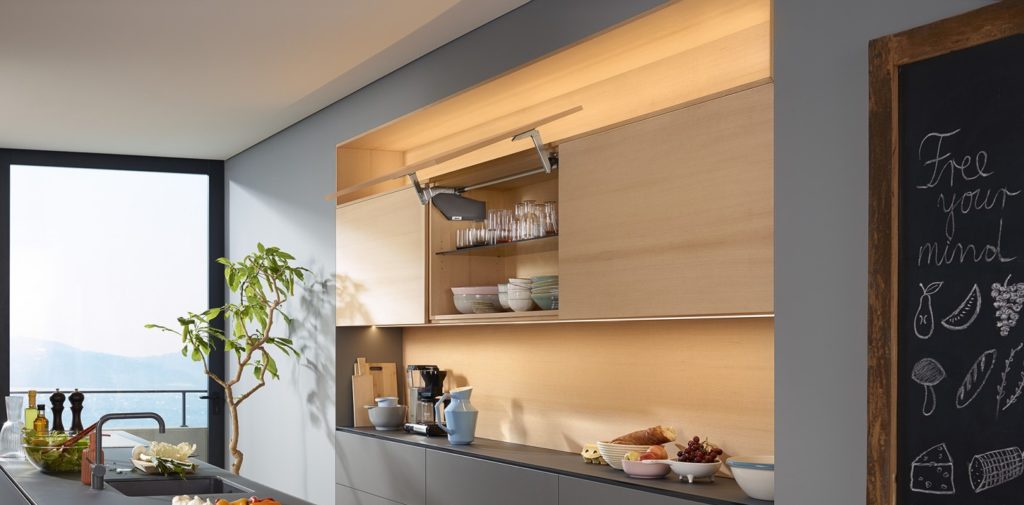 With AVENTOS HS, the large one-piece doors swing on the body. In this way, a very comfortable access to the interior of the cabinet in the kitchen is obtained. Design variants such as cornices or battens can be easily realized.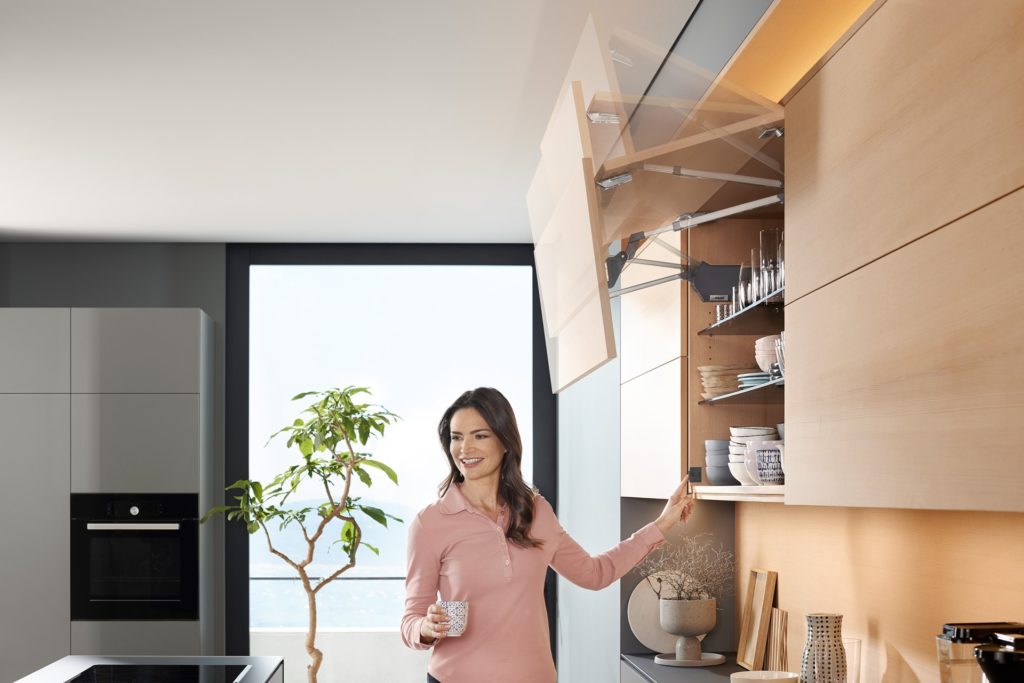 The AVENTOS can be combined with SERVO-DRIVE, the electric assisted opening system, either for the entire kitchen or as an individual solution.
Product advantages:
Convenient access: As the doors slide all the way up when opened and thus move out of the range of movement of the kitchen user, they gain excellent access to the interior of the cabinet.
Hand use

: Despite the electric assisted movement system, the door can also be opened or closed manually at any time without limitations. This does not cause damage to SERVO-DRIVE for AVENTOS.
Collision detection

: The use of SERVO-DRIVE for AVENTOS It is completely risk-free. When the front collides with a part of the body or with an object in the kitchen, the opening or closing process is automatically and immediately interrupted.
Switch off

: As expected, SERVO-DRIVE for AVENTOS easily deactivated. This is primarily useful if you want to, for example, clean kitchen fronts.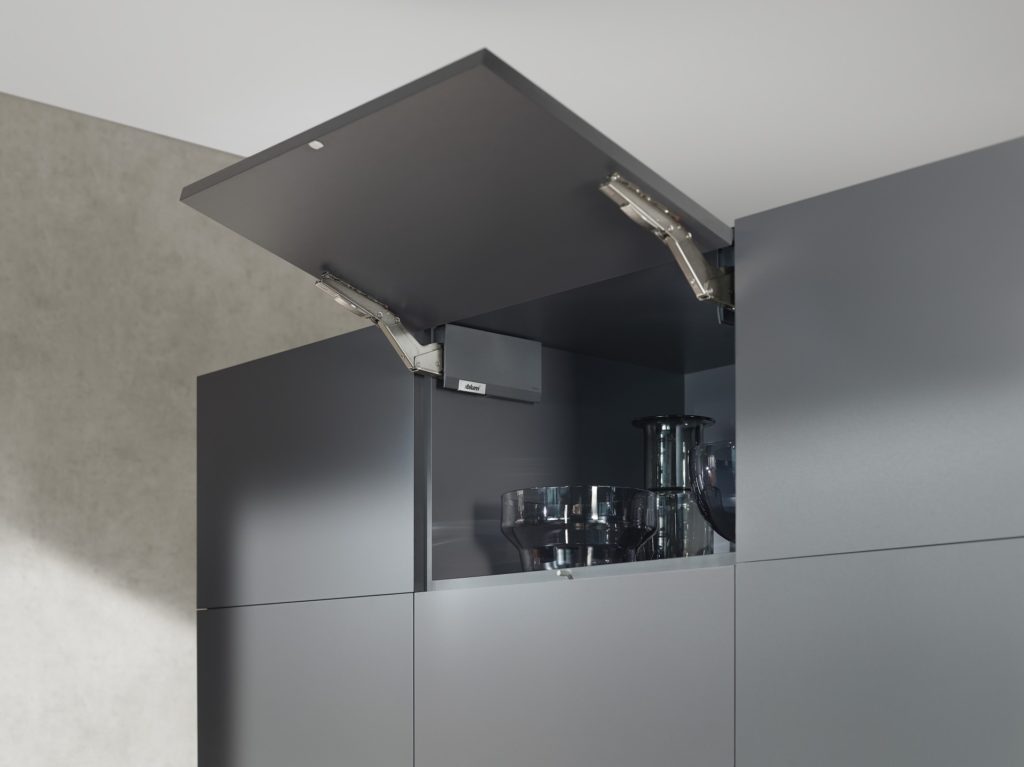 Compact in design for the kitchen, the pull-out arm fitting impresses with its many integrated functions. This is exactly what makes AVENTOS HK sea una solución ideal para muebles de la cocina en los que cada rasgo es lo que importa.