Year 1949, the history of Hélice Cocinas It begins in the middle of the 20th century. At this time we are in a decade of changes and transformations for society, cultural, artistic and technological innovation.
The founders of the company saw an imminent change in the way of living, enjoying and feeling the kitchen. Since then we feel proud to be able to say that they have trusted our knowing how to do three different generations of clients.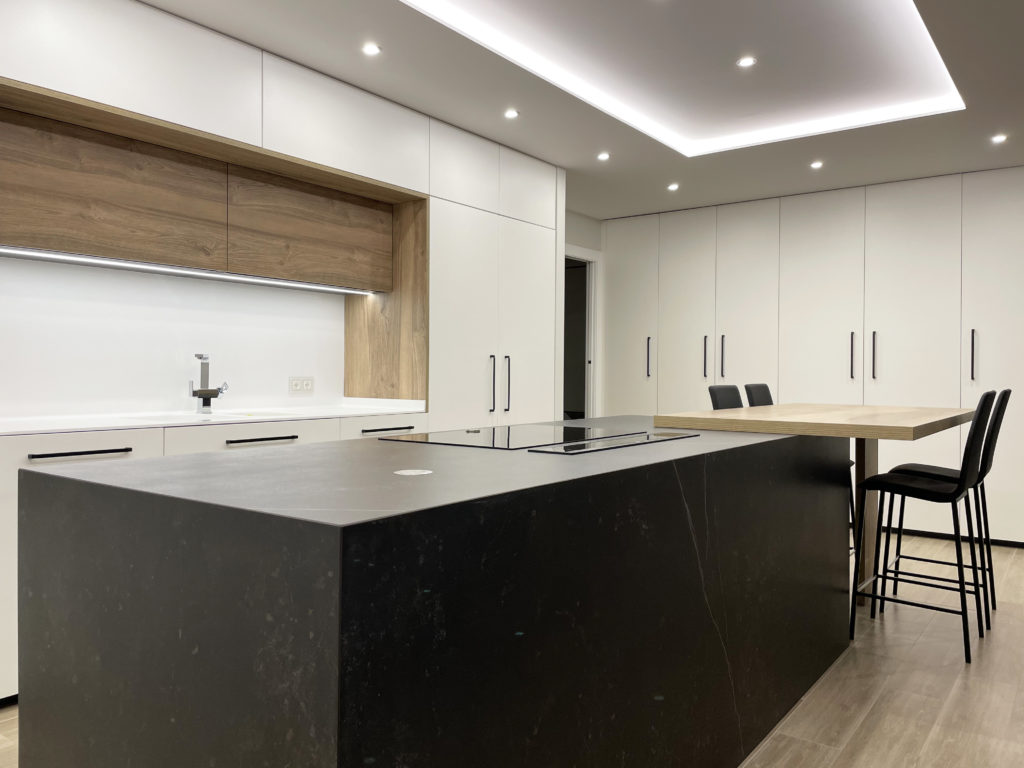 PHILOSOPHY
KITCHENS TO ENJOY WITH THE FAMILY
Since the creation of the family business, we have always had the same thought: to design kitchens with spaces to enjoy with family and friends. 
Beyond the multiple possibilities of achieving a useful design, its elegance or the precision in the manufacture of the product with the highest quality materials, we also intend to establish quality values. 
The kitchen is not only a space to prepare food, but the place where each person can give free rein to personal taste, a comfortable, useful and beautiful place where the best moments of life occur.
BUSINESS
MAKING THE KITCHEN OF YOUR DREAMS
We have more than 10,000 m2 dedicated to the manufacture of kitchen, bathroom, cabinets and dressing rooms, completing the entire production system autonomously. 
We offer advice on space design, incorporating the latest technical advances and materials available on the market.
Quality, respect for the environment, professionalism, seriousness and punctuality distinguish us.